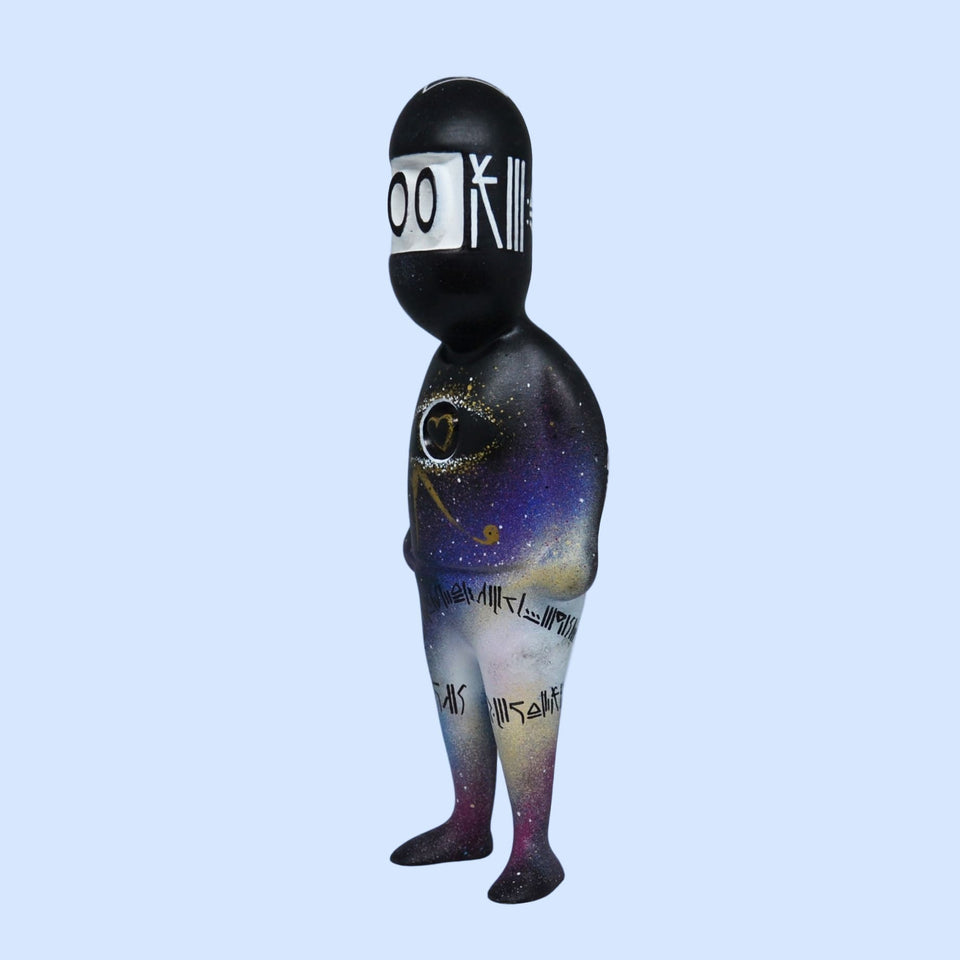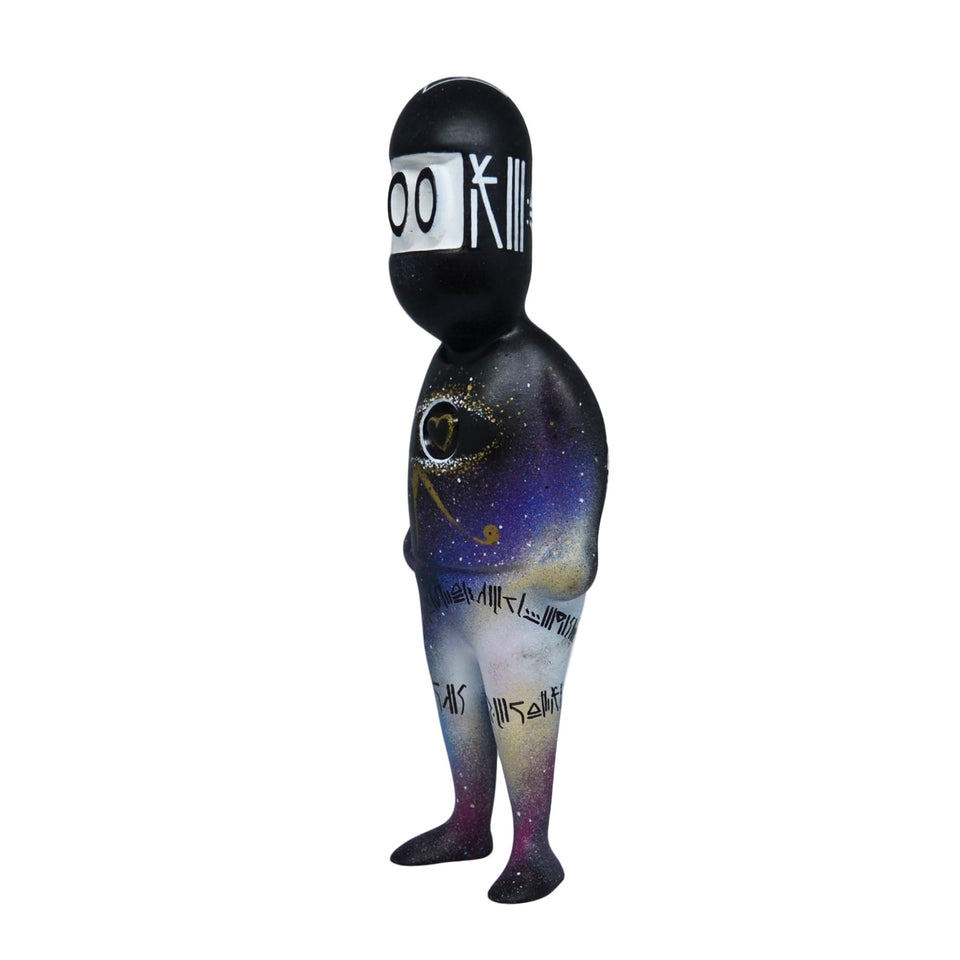 David de Limón By Bea Rodríguez
by Pitiminís
This Pitimini belongs to the David de Limón By Artist collection, a collection of 10 unique sculptures intervened by 10 different artists. The objective? That each author project their style in the piece to achieve very special combinations. It was presented at the "David de Limón By Artist" event by Pitiminís in the Veles e Vents building (Valencia) on May 17, 2019.
INSPIRATION
For the design he has made on David de Limon's piece, he has been inspired by Egyptian mythology and the universe.
ARTIST
Beatriz Rodríguez is an artist dedicated to photography, graphic design, visual arts and street art. One of the most representative works of the artist is the small mural of the eye with a message she made in the El Carmen neighborhood of Valencia.
FEATURES
| | |
| --- | --- |
| Handmade | 0,7 Kg |
| Hand painted | 27 cm x 9,5 cm x 5,5 cm |
| Own creation | Solid polyresin |