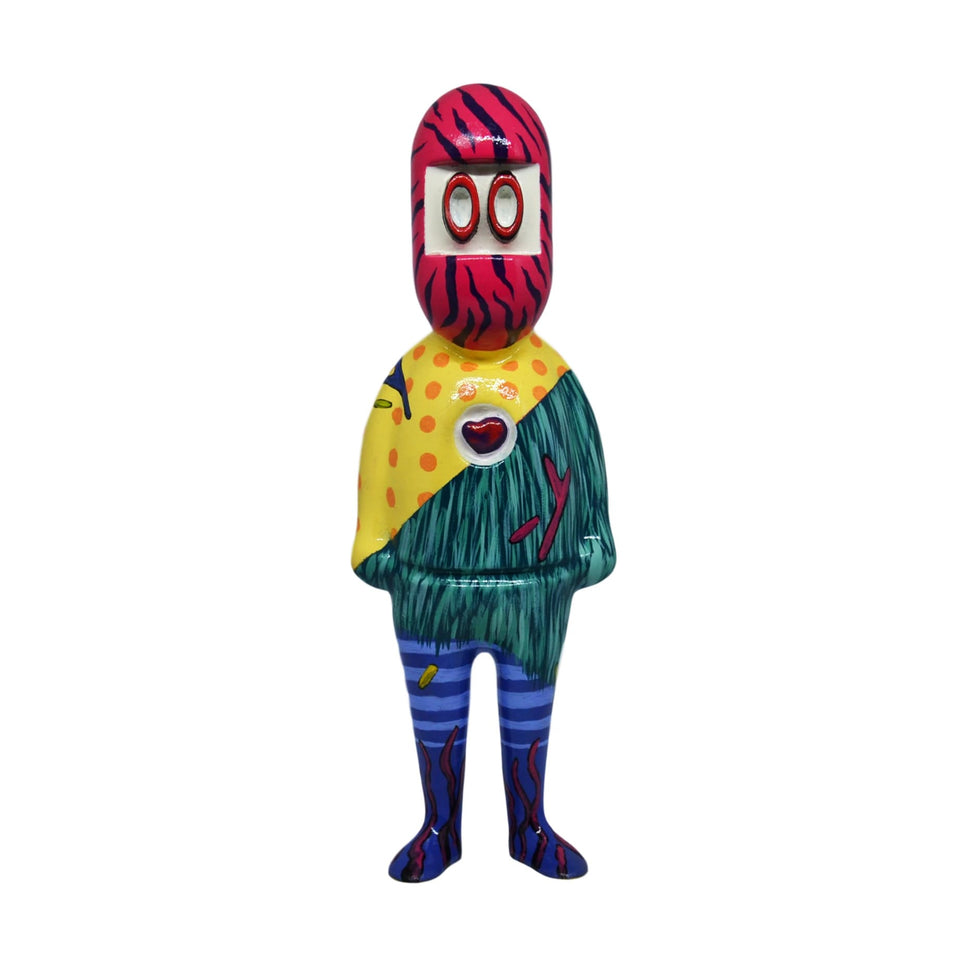 David de Limón By Freskales
by Pitiminís
This Pitimini belongs to the David de Limón By Artist collection, a collection of 10 unique sculptures intervened by 10 different artists. The objective? That each author project their style in the piece to achieve very special combinations. It was presented at the "David de Limón By Artist" event by Pitiminís in the Veles e Vents building (Valencia) on May 17, 2019.
INSPIRATION
It is inspired by many of the resources that the artist uses in his murals, some more main and some more complementary elements of his work.
EL ARTIST
Of Cuenca origin and installed in the city of Valencia for years, he is a plastic artist whose work has always been linked to the street, graffiti and street art. Its main feature is the use of bright colors and the representation of humanized animals, always with the search to give an injection of color, joy and happiness to the environment of the mural or to the public that enjoys their work, trying to "evade them" for a moment. Of all your problems.
FEATURES
| | |
| --- | --- |
| Handmade | 0,7 Kg |
| Hand painted | 27 cm x 9,5 cm x 5,5 cm |
| Own creation | Solid polyresin |