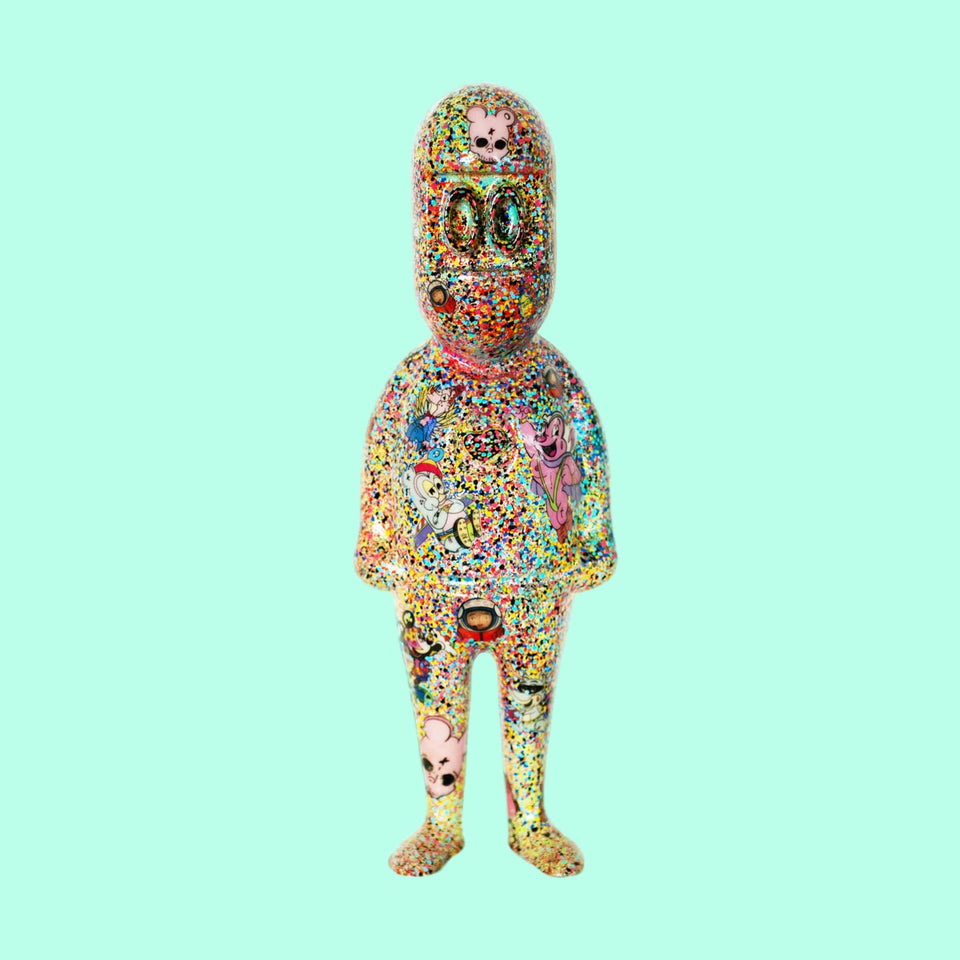 David de Limón By Héctor Clarossi
by Pitiminís
This Pitimini belongs to the David de Limón By Artist collection, a collection of 10 unique sculptures intervened by 10 different artists. The objective? That each author project their style in the piece to achieve very special combinations. It was presented at the "David de Limón By Artist" event by Pitiminís in the Veles e Vents building (Valencia) on May 17, 2019.
INSPIRATION
He has inspired himself, imitates an explosion of color from which part of the characters that make up his illustrations come out.
ARTIST
He is a creative and multifaceted person. He has been decorating in his workshop for 8 years under his Harteria Deco brand, where he designs and makes exclusive a la carte pieces and the most original decoration projects. It is from here that years later, along with his brother David, the reason why Pitimini exists.
He is also a DJ and apart from designing figures like "Mickelin" he is currently editing a collection of wood illustrations called "Calcamonías".
FEATURES
| | |
| --- | --- |
| Handmade | 0,7 Kg |
| Hand painted | 27 cm x 9,5 cm x 5,5 cm |
| Own creation | Solid polyresin |