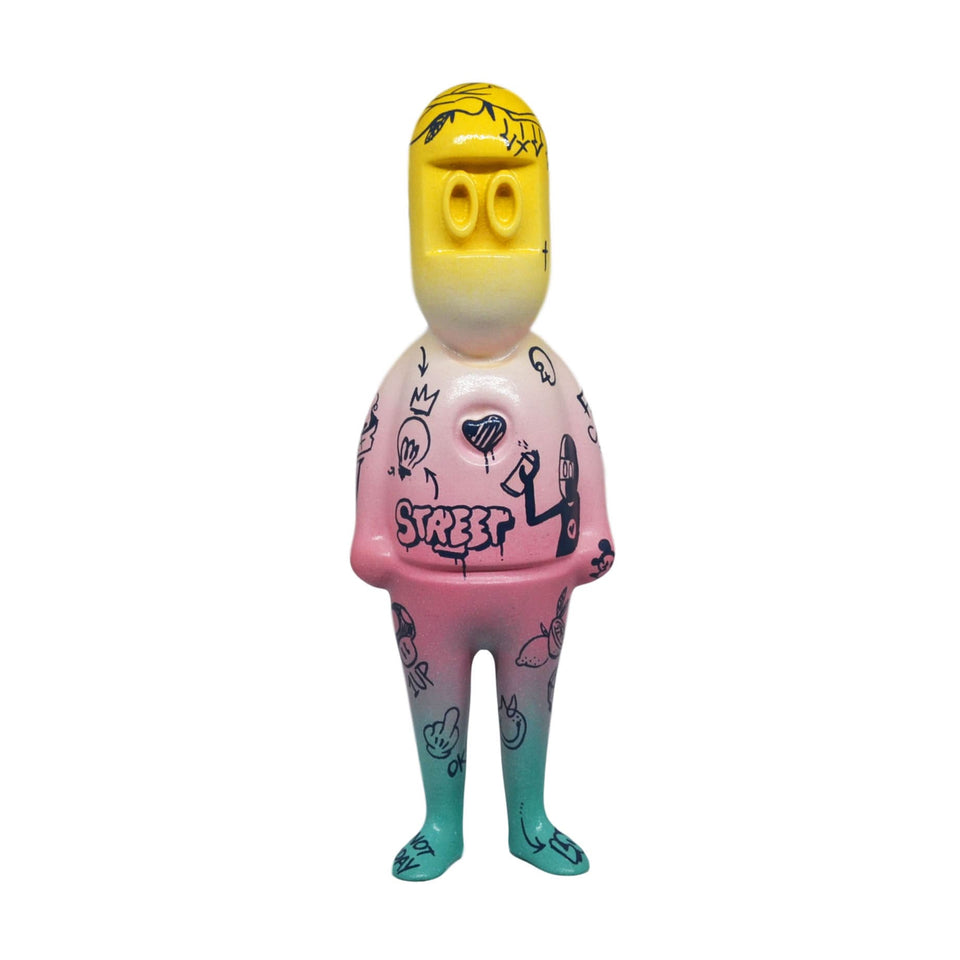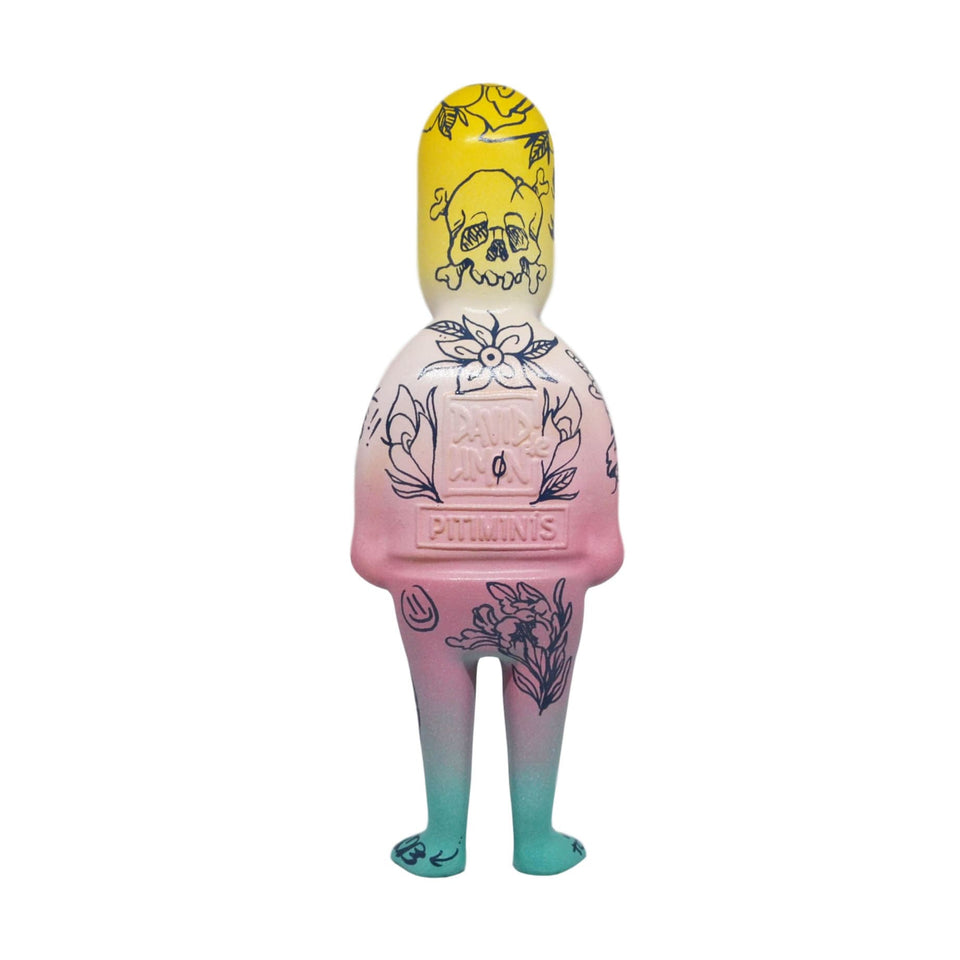 David de Limón By Joke KPC
by Pitiminís
This Pitimini belongs to the David de Limón By Artist collection, a collection of 10 unique sculptures intervened by 10 different artists. The objective? That each author project their style in the piece to achieve very special combinations. It was presented at the "David de Limón By Artist" event by Pitiminís in the Veles e Vents building (Valencia) on May 17, 2019.
INSPIRATION
He wanted to unite the two cultures in one, tattooing it with some common tattoo images such as roses, flowers, skulls and letters. He has also added some graffiti icons such as the one up mushroom, the pichi and avo bulb, and the lemons and ninja from David de Limón's evolution, all this on a colorful background.
EL ARTIST
He is a Valencian graffiti artist who studied fine arts in the polytechnic of Valencia with the intention of dedicating himself to tattooing. He is currently tattooing at Noble Art Gallery, a Valencia studio located next to universities.
FEATURES
| | |
| --- | --- |
| Handmade | 0,7 Kg |
| Hand painted | 27 cm x 9,5 cm x 5,5 cm |
| Own creation | Solid polyresin |