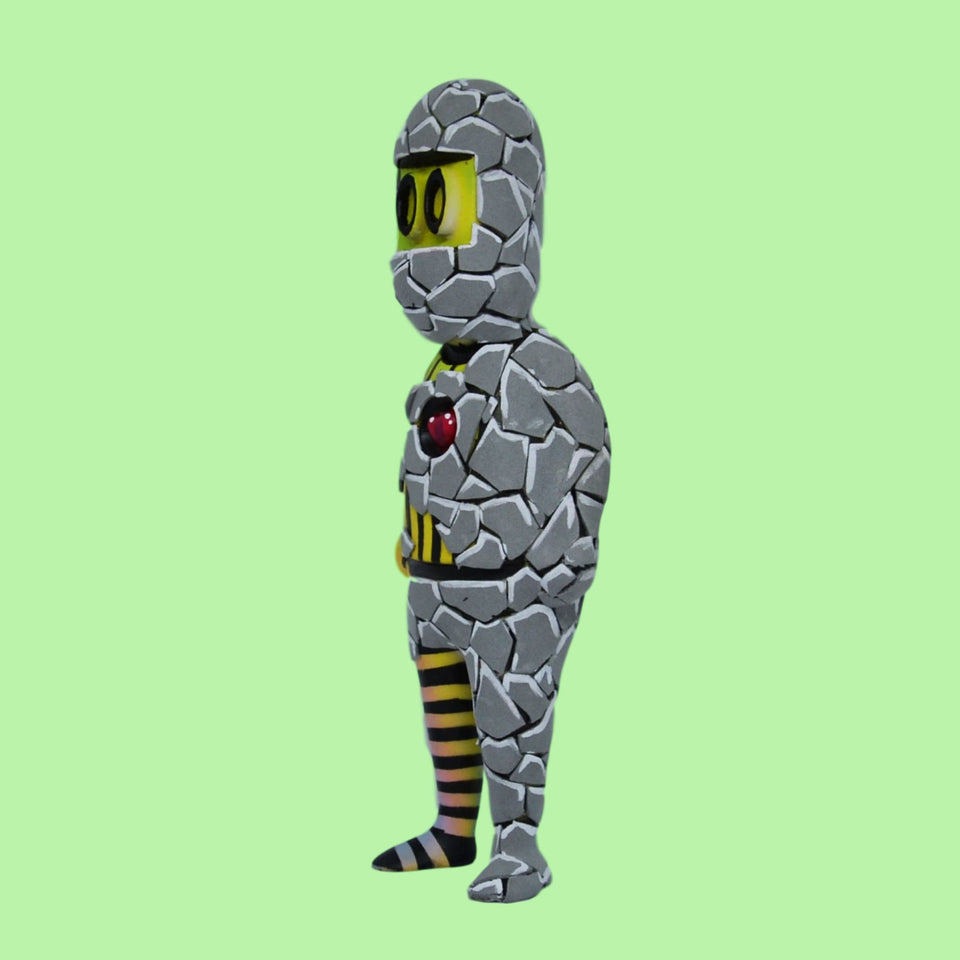 David de Limón By Krome2
by Pitiminís
This Pitimini belongs to the David de Limón By Artist collection, a collection of 10 unique sculptures intervened by 10 different artists. The objective? That each author project their style in the piece to achieve very special combinations. It was presented at the "David de Limón By Artist" event by Pitiminís in the Veles e Vents building (Valencia) on May 17, 2019.
INSPIRATION
He likes to mix organic textures with digital design textures or industrial painting processes in his works, so the figure has intervened first with saturated colors contrasted with black lines that run along the figure adapting and then added a little more volume by applying rubber to the figure simulating a texture of organic rocks thus following the aesthetic line of his latest works .
ARTIST
He is a graffiti artist originally from La Rioja, he began to make graffiti at age 13 and since then he has carried a constant and uninterrupted trajectory in this artistic discipline. It currently belongs to 2 groups called Grow Up and SNC. Continue with the classic philosophy of a letter graffiti artist, invade and put his name in all possible places. He has also demarcated himself from the classic styles of lettering within the world of graffiti and has developed his own style based on technical drawing, geometry, graphic design and visual effects, which can be seen reflected in many points of geography Spanish, especially in the city of Valencia.
FEATURES
| | |
| --- | --- |
| Handmade | 0,7 Kg |
| Hand painted | 27 cm x 9,5 cm x 5,5 cm |
| Own creation | Solid polyresin |