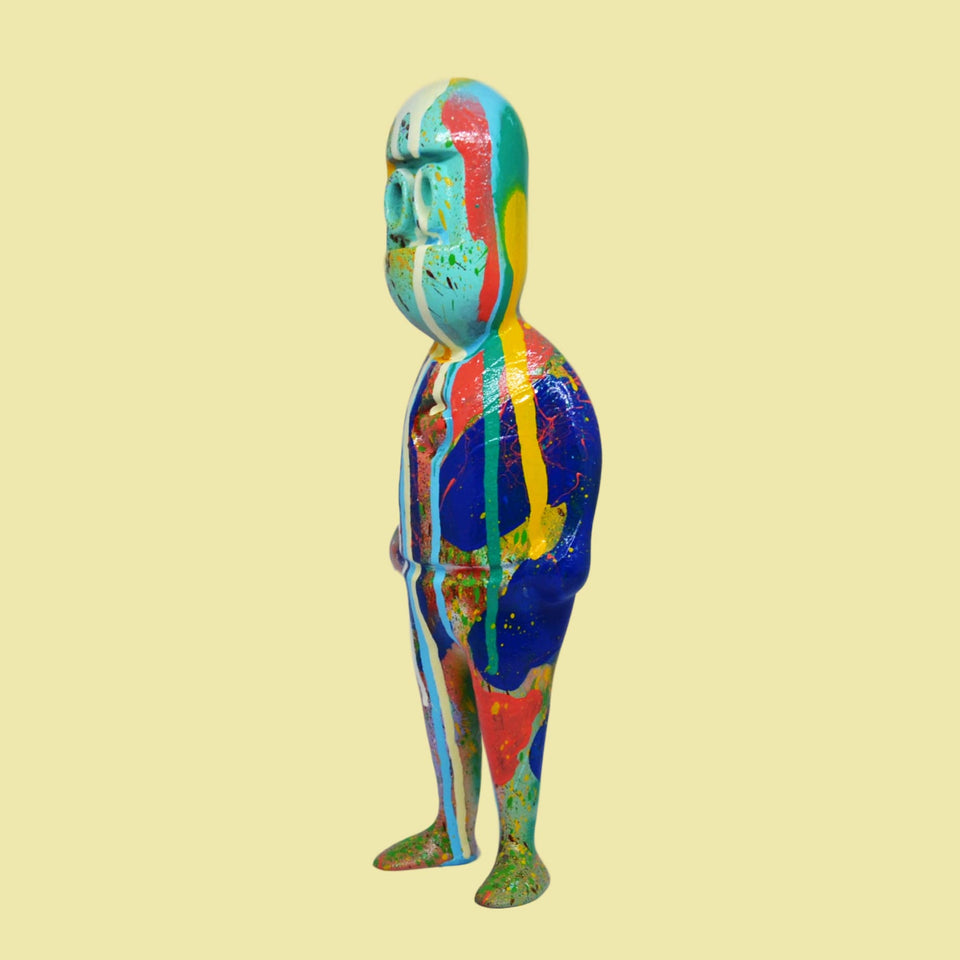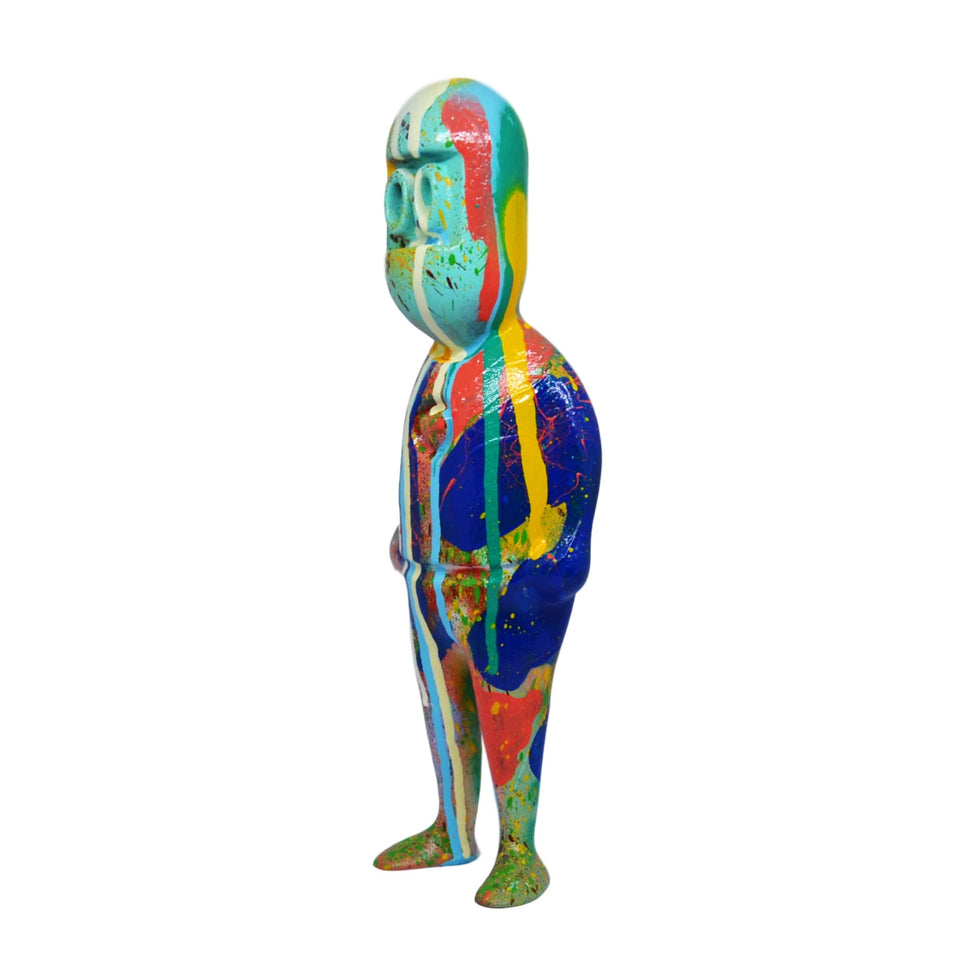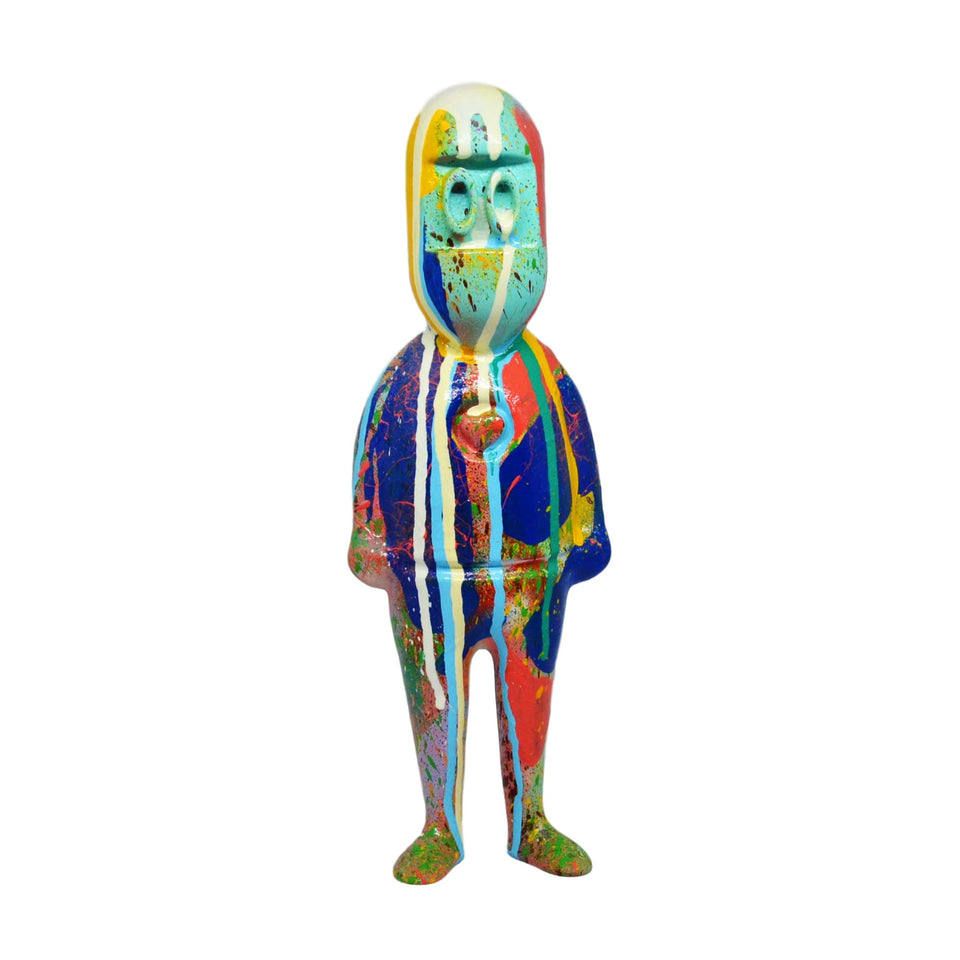 David de Limón By Rosemile Drewer
by Pitiminís
This Pitimini belongs to the David de Limón By Artist collection, a collection of 10 unique sculptures intervened by 10 different artists. The objective? That each author project their style in the piece to achieve very special combinations. It was presented at the "David de Limón By Artist" event by Pitiminís in the Veles e Vents building (Valencia) on May 17, 2019.
INSPIRACIÓN
To be inspired, listen to the figure, let your imagination flow and let yourself be carried away to capture what comes up when you paint each piece of yours, and this is the result.
EL ARTISTA
He founded his own art and design studio after studying engineering in industrial design. His artistic identity arises from the reflection of belonging to a social group as a defense mechanism for the human being, thus avoiding what for him would be a death by natural selection. What it does is deindustrialize things, tear off their skin and give them soul. It turns them into unique pieces, dedicated to a single person, instead of a group of them. Power the idea that each of us is unique and unrepeatable, and believes that there is nothing more unfair than treating everyone equally. His style is versatile, and he does not use the same language for everything. All this way, it has led him to work with major brands such as Heineken, MINI, Arenal Sound, Formula E ...
FEATURES
| | |
| --- | --- |
| Handmade | 0,7 Kg |
| Hand painted | 27 cm x 9,5 cm x 5,5 cm |
| Own creation | Solid Polyresin |