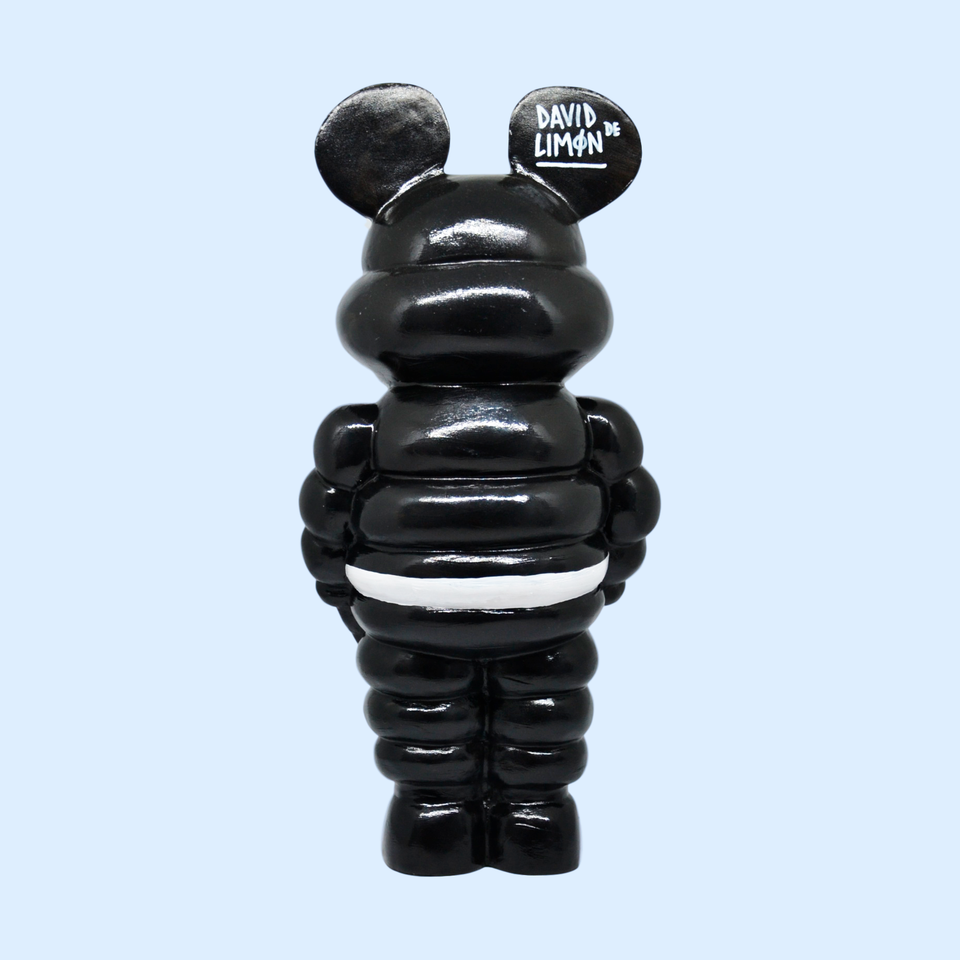 Mickelín by David de Limón
101
by Pitiminís
This Pitimini belongs to the Mickelín By Artist collection, a collection made up of 10 unique Mickelines customized by 10 different artists. The objective? That each author project their style in the piece to achieve very special combinations. It was presented at the "Mickelín By Artist" event in the Veles e Vents building, Valencia.
ARTISTA
David de Limón, He is a well-known urban artist in Valencia, who repeatedly depicts a masked character who interacts with the environment in which he has painted. All with a simplified cartoon style. Everyone who has walked through the city center has seen one of his characters.
INSPIRATION
"I decided to transform my Mickelin into one of my characters (...) Having no background, I chose to capture it as if he had been painting (...) He has one of his hands stained with paint to look like he has just done a work of art."
FEATURES
| | |
| --- | --- |
| Handmade | 3,4 Kg |
| Hand painted | 31 cm x 13 cm x 15 cm |
| Own creation | Solid polyresin |