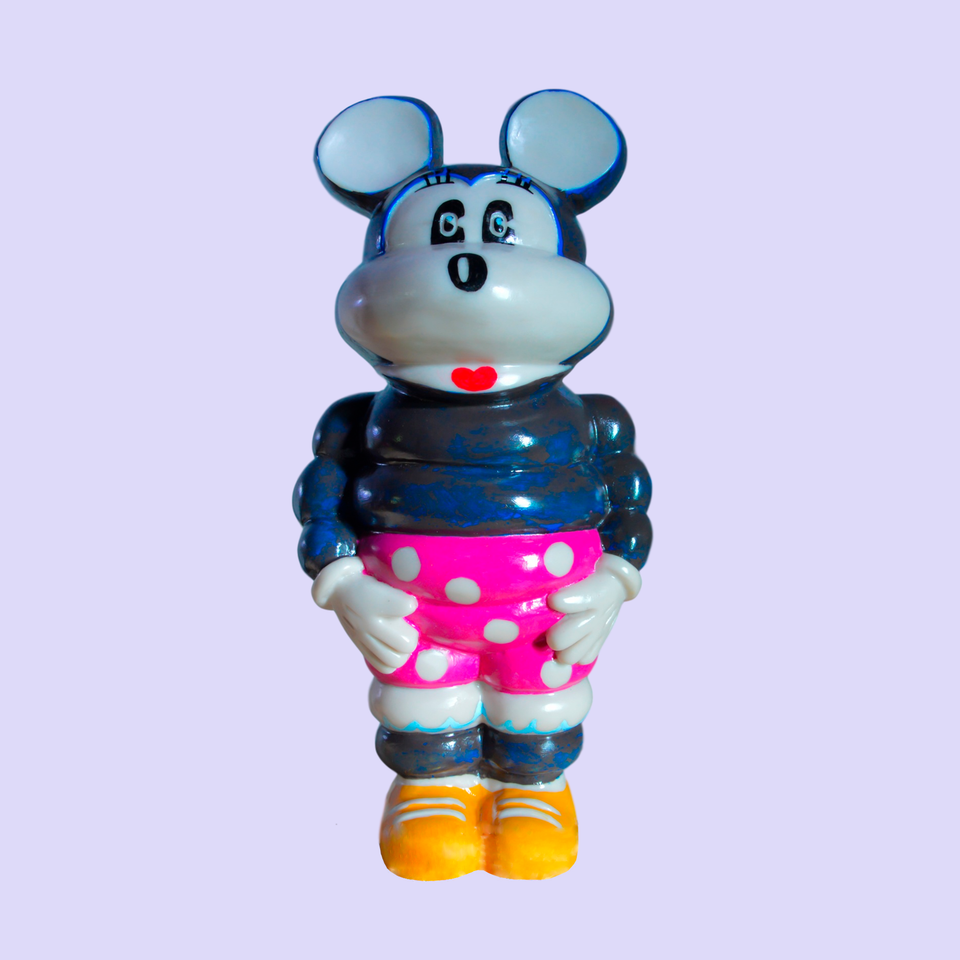 Mickelín by Francisco Reyes
by Pitiminís
This Pitimini belongs to the Mickelín By Artist collection, a collection made up of 10 unique Mickelines customized by 10 different artists. The objective? That each author project their style in the piece to achieve very special combinations. It was presented at the "Mickelín By Artist" event in the Veles e Vents building, Valencia.
ARTISTA
Francisco Reyes is a person who, apart from his artistic side, is dedicated to selecting and collecting works to sell in his shop, called Los Clasificadores de Cosas.
INSPIRATION
"In my Mickelin, I wanted to be inspired by the equality between men and women, highlighting the famous animated couple, Mickey & amp; Minnie. "
FEATURES
| | |
| --- | --- |
| Artesanal | 3,4 Kg |
| Hand painted | 31 cm x 13 cm x 15 cm |
| Own creation | Poliresina Maciza |