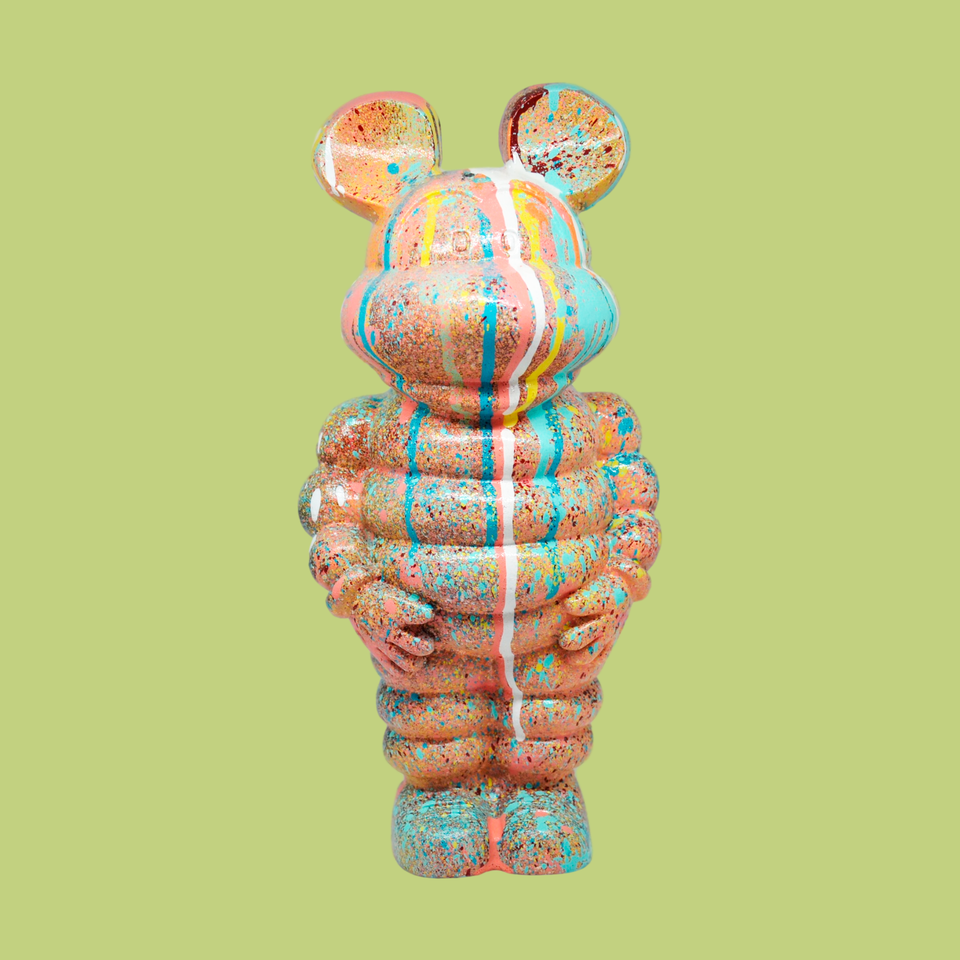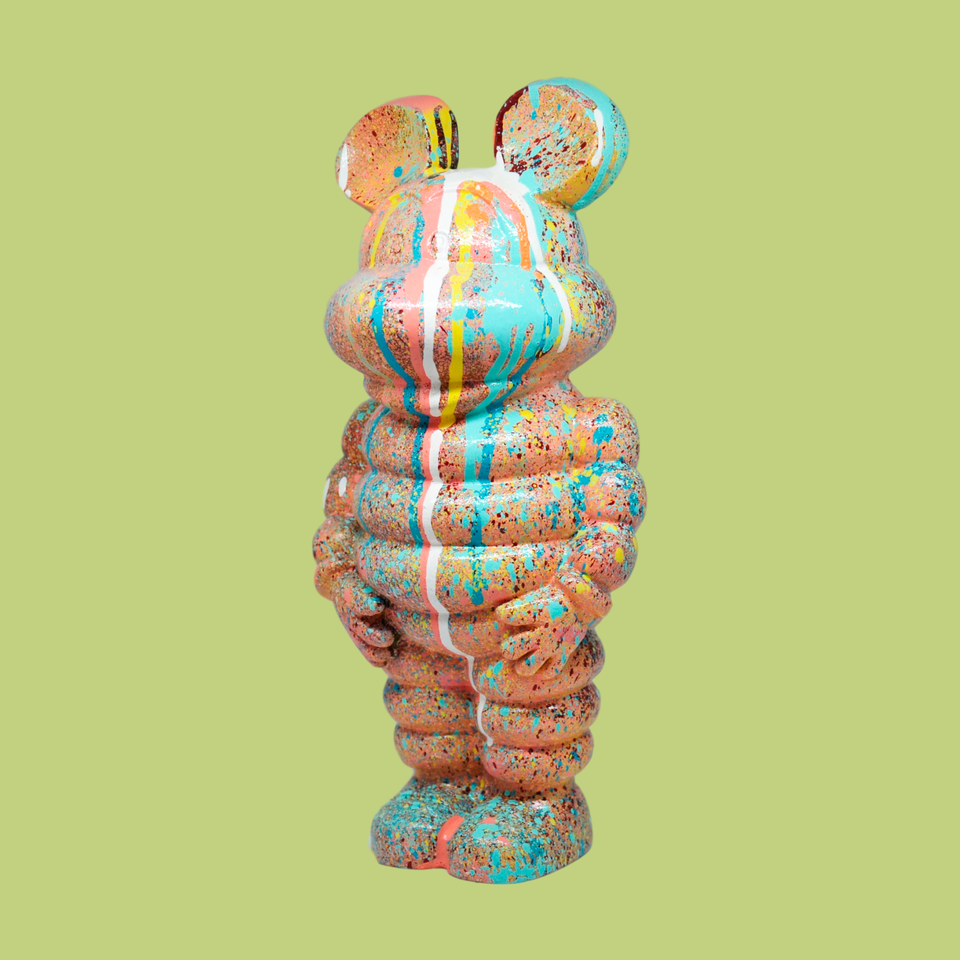 Mickelín by Rosemile Drewer
103
by Pitiminís
This Pitimini belongs to the Mickelín By Artist collection, a collection made up of 10 unique Mickelines customized by 10 different artists. The objective? That each author project their style in the piece to achieve very special combinations. It was presented at the "Mickelín By Artist" event in the Veles e Vents building, Valencia.
ARTIST
Rosemile Drewer,Illustrator artist, he has made collaborations in which he has painted all kinds of objects, such as the helmet of Closca Design, in which he has permeated his particular style.
INSPIRATION
"My Mickelín has a casual and colorful appearance (...) I have shaped my general vision of art from a point of view that is represented throughout the piece (...)"
FEATURES
| | |
| --- | --- |
| Handmade | 3,4 Kg |
| Hand painted | 31 cm x 13 cm x 15 cm |
| Own Creation | Solid Polyresin |