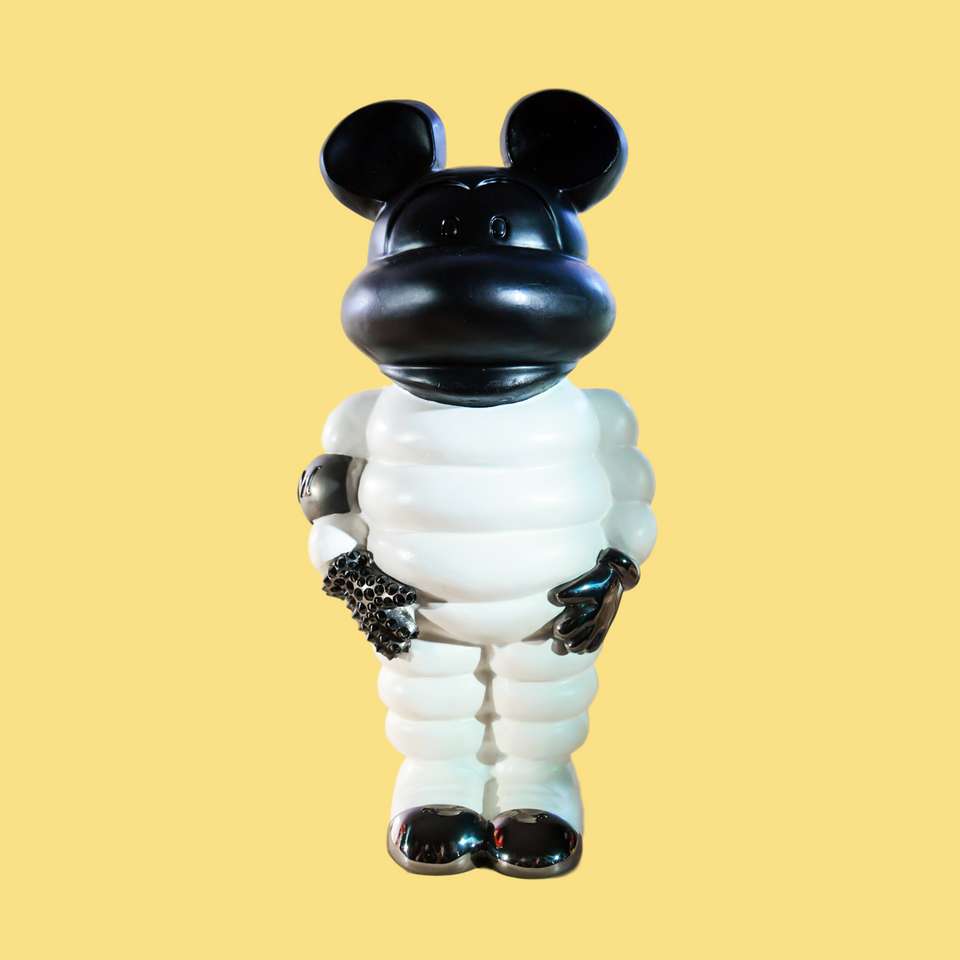 Mickelín by Verónica Montijano
by Pitiminís
This Pitimini belongs to the Mickelín By Artist collection, a collection made up of 10 unique Mickelines customized by 10 different artists. The objective? That each author project their style in the piece to achieve very special combinations. It was presented at the "Mickelín By Artist" event in the Veles e Vents building, Valencia.
ARTISTA
Verónica Montijano , interior designer with a great professional experience. He is CEO of the VM STUDIO study. Project simple spaces of form but full of content, where classic and contemporary elements live together without tensions, always looking for the perfect balance.
INSPIRACIÓN
"It was a pleasure to take on the challenge of customizing the figure Mickelin de Pitiminís (...) As an inspiration I looked for a great character, Michael Jackson, it is my personal tribute to the king of pop (...) Here you have the three in one, Mickey Mouse, Michelin and Michael Jackson "
FEATURES
| | |
| --- | --- |
| Handmade | 3,4 Kg |
| Hand painted | 31 cm x 13 cm x 15 cm |
| Own creation | Solid polyresin |